Security Screens
SecuraView™ security screens are constructed with high tensile marine grade stainless steel mesh and extruded heavy duty tempered aluminum frame so a criminal can't cut or bash their way through. SecuraView™ security screens deter home invasions while allowing you to maintain a stylish home.
Protect Your Family
The majority of home invasions start at the front door. Is your family safe? Why not take the precaution of putting a barrier between your loved ones and a would be criminal. A SecuraView™ Screen looks great so it won't spoil the appeal of your home. Wizard SecuraView™ Security Screens are trusted to protect thousands of people from break in every year.
Applications
SecuraView™
Securaview utilizes marine grade high tensile stainless steel mesh locked into a frame and a five point locking system to provide premium security and peace of mind without bars or grills. Can be installed over all types of doors and windows.
From $2199.00
* Single Door
Custom Made with a variety of finishes to match your homes décor. Pricing includes Marine Grade Stainless Steel Mesh, Five-point Locking Hardware, 3 Keys, installation, and a limited lifetime warranty.
* Subject to applicable taxes, pricing is subject to site inspection, and some size limitations may apply.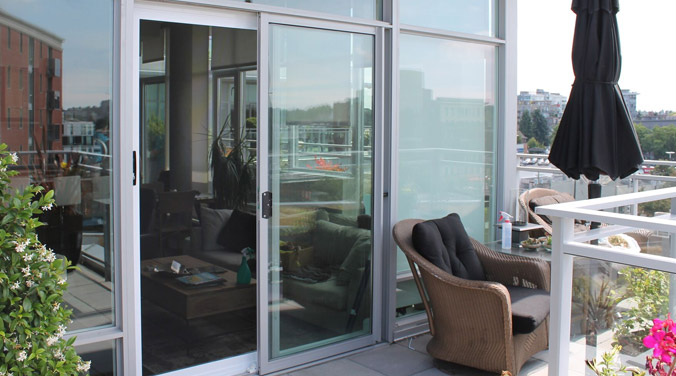 Safe at Home
Protection from Intruders
Robust Hardware
Secure Windows or Doors
Peace of Mind
Aesthetically Pleasing
Clear Vision
No Bars, No Grills. Just Security with a View.
Request a Quote Today
Mesh Options
Black Clear Coat
Be Safe At Home
Click the link below to download the latest SecuraView™ brochure.
Download a Brochure
Knife Test
Impact Test
Jemmy Test
Salt Test
SecuraView Security Screens have passed the following strenuous tests:
Knife Shear (AS5041)
Salt Spray(ASTM B117)
Dynamic Impact (AS5041)
Jemmy Testing (AS5041)
Indentation Test (AS3715)
Adhesion Test (AS3715)
Bend Test (ISO1519)
Polymerization Test(AS3715)
Warranty
Wizard Screens offers a limited five year warranty on frame components, excluding screen mesh, to the original purchaser of the SecuraView from the date of installation. Hardware warranty is offered for 1 year from the date of original installation. This warranty is non-transferable and will remain intact for the original purchaser provided the product was installed by an Authorized Dealer and/or factory trained installer and has not been moved or altered in any way. Wizard warrants the components shall be free of defects in materials and workmanship. "Defects" are defined in this warranty as imperfections that impair the utility of the security screen. The limited warranty does not include components that have been damaged by misuse, abuse, unauthorized repair or modification, lack of maintenance, normal weathering, fading, scratching, airborne or applied corrosive contaminants, acts of God or other causes beyond the control of Wizard Screens. If a component is defective and you require assistance, please contact your original point of purchase. Please retain your invoice as proof of purchase. Proof of purchase is required for any after sale service.
Where To Buy
Search for a Local Authorized Dealer now